Poptin Popup Maker
In this article, let's discuss one of the best popup maker tool for websites. Poptin is a free popup maker tool. It helps users to create popups on their website to gain more sales, customers, leads, calls, subscribers. It's one of the best and simple tools to start with.
It has a very rich customization dashboard and a lot of built-in templates. You can just go ahead edit the template as per your need. It's completely a hassle-free tool.
You can signup for FREE and use it absolutely FREE for lifetime. If you're just getting started with blogging, believe me, it's an apt tool for you and highly recommended!
Also Read: Namecheap Logo Maker
---
What Poptin popup maker can do?
Poptin can do a lot for you. It makes the process easy to get more conversion. If you are a digital agency, online marketer, blogger or e-commerce website owner or running any portals, you can meet your below goals with Poptin effectively,
Increase visitors engagement
Get more subscribers
Generate more leads and sales
Reduce shopping cart abandonment
Products of Poptin popup maker
Poptin has 3 major products which help to accelerate your business in different verticals,
Smart popup
Embedded forms
Autoresponder
Poptin! A Perfect popup maker for a perfect marketer!
Smart popup
The smart popup is an attractive popup making tool. Through this, you can create or customize the existing popup according to your needs. It helps to deliver the right message to your customers whenever they visit your website. You can make them a trigger-based popup.
Types of popups
Lightbox
Bar
Slide-In
Full-Screen overlay
and more
Embedded forms
It's a form element. You can use these beautiful forms to collect user information like name, email, phone and more. It is highly recommended for lead generation businesses. You can integrate the forms wherever you need them on your website.
Autoresponder
An automated response can be sent to your valuable customers. This lets your customers know that you're active and cares about them. You can use this product to perform below.
Uses of Autoresponder
To send a discount coupon to new newsletter subscribers
A "Thank you" email when people fill up the forms
To send discount coupon when the visitors are about to leave the checkout page
Download an eBook, video, guide or manual
Also Read: Social Media Marketing Strategies
Features of Poptin popup maker
Here are some of the highly useful features of Poptin popup maker,
Drag and drop
A/B testing
Exit Intent and triggers
Display rule
Drag and drop
Poptin is completely a drag and drop tool with a high-quality customization dashboard. You can just drag and drop the elements and can build your favorite popup and forms.
A/B testing
You can create A/B test in a minute to compare timing, interactions, templates and triggers. The final outcome would be an effective popup and can be integrated into your site.
Exit Intent and triggers
Poptin's smart trigger uses to track user behavior on the site and shows the popup at the right time. It helps to collect more leads.
Display rule
It helps to show variations on the popup designs for each user according to their previous interaction, location, days & hours, pages and more. It's a really great feature to be considered.
---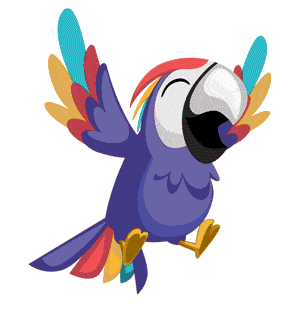 Create your very first poptin in less than 3 minutes!

*No credit card required
Also Read: Free Digital Marketing Course by Google
---
Poptin Premium
You can use Poptin popup maker for free only for one domain. Also, the free version is for 10,000 visitors per month. If you need to use this amazing product with more premium features, you can check out their pricing to purchase. They have the below plans,
Free: $0
Basic: $19/mon
Pro: $49/mon
Agency: $99/mon
You can go with their monthly or annual plans at a very cheap price. 20% OFF when you go with the annual plan.
How to integrate Poptin popup maker?
Poptin comes up with multiple integration methods which make the integration process very simple. No coding knowledge is needed!
eMail integration
You can integrate your emails that you are collecting with multiple well-known platforms link MailChimp, HubSpot, GetResponse, Zoho CRM, Mailjet and more.
Code integration
Once you're done with your popup or form integration, you will get a script code something like this,
<script id='pixel-script-poptin' src='https://cdn.popt.in/pixel.js?id=951fc5e51d0e6' async='true'></script>
You need to place the above code within the <head> tag of your website. If you're using WordPress CMS, you can download the Poptin plugin from WordPress here – Download Now
Check out this page if you have any queries on integration – Show me how
Also Read: 10 Useful Tips to Get Google AdSense Approval Fast
Contact Poptin team
You can contact them for any queries on their contact page. If there're any additional queries refer to their help center and blog for more ideas and solutions.